Pray
Personal prayer and communal prayer are both integral to Jewish spirituality.
For centuries, the synagogue has been a place to gather together for public Jewish prayers and to learn about traditional prayer practices we as individuals can perform privately.
On this page, you will find our regular schedule of service times as well as resources for learning our liturgy and for chanting the Torah and other texts.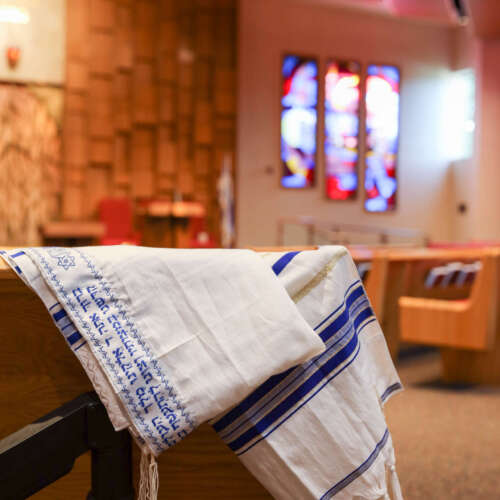 Sunday
Shaḥarit
Start Time: 9AM
Location: NHS
Thursday
Shaḥarit (w/Torah Service)
Start Time: 8AM
Location: NHS
Friday
Kabbalat Shabbat – Ma'ariv
1st Friday: 8PM
Location: NHS
——–
Other Fridays: 6PM
Location: Varies (check Calendar and Events)
Saturday
Shabbat Shaḥarit
Start Time: 9:30AM
Location: NHS
connect
looking for more info on our synagogue?
Contact Rabbi Ferro today!